I was there last night, through the generosity of Jerry, Phoebe and Beth and Steve Bing of Universal. I met several of the people who are on the new CD (Neil Young I already knew, Robbie Robertson, Eric Clapton, Buddy Guy) and photographed some of them with Jerry. I told them that we were all excited about the project and were looking forward to it.

Jerry only sang Whole Lotta Shakin' Goin' On with Eric, Robbie and Buddy accompanying him. The Dave Letterman Late Show band, led by Paul Shafer, backed him. Until Jerry got on stage, the applause for and reaction to prior acts had been polite... but when Jerry got up, the enthusiasm ran high. People got up and danced. They sang along. They smiled big time. The people in the Waldorf Astoria Grand Ballroom rocked!!!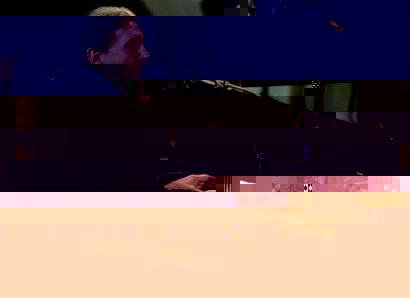 You will find coverage of this event in all NY newspapers. I was standing by the telephone in the hall when the USA Today reporter phoned in her story and overheard her say how great Jerry's performance was. Newsday said "...This was followed by another trip down memory lane as Jerry Lee Lewis made a surprise appearance to sing his classic 'Whole Lotta Shakin' Goin' On' with Clapton and another guest, The Band's Robbie Robertson, on guitars."

During the "easy now" break in WLOS, Jerry mentioned having been there 20 years earlier and was so happy to be back in the same Ballroom. Remember that the show was videotaped and, after some drastic edits, will be shown on VH1 on Saturday at 9 p.m., but check your local papers for actual scheduling. They will surely cut some of the acceptance speeches and probably part of the induction speeches. Bruce Springsteen gave an eloquent and extremely amusing and insightful talk as he introduced U2, which lasted almost 30 minutes. Typical Bruce!

It was an elegant evening. Jerry wore his grey pin-striped suit with a red shirt with gold trim (no tie). He looked terrific and, as I said about the rehearsal, the camera angles were very flattering. Phoebe looked gorgeous, as did Beth. I believe you will find their photos and interviews on R&R Hall of Fame sites.

Great performances by Bo Diddley, Buddy Guy, Eric Clapton and U2. Bruce with U2 was R&R heaven! Too bad Jerry had already left the stage. I didn't get to see the Pretenders, but I did not mind missing them.
P.S.
In my report earlier, I left out the part about the piano stool getting hung up on Jerry's boot heel and he had to really kick it out to get it loose. I was unable to see that from my vantage point, but you probably will see it on TV. Jerry said it was the heaviest piano stool he's ever encountered. Haha!