Set list:

1) Drinkin' Wine Spo-Dee-O-Dee
2) You Win Again
3) Chantilly Lace
4) She Even Woke Me Up To Say Goodbye
5) Before The Night Is Over
6) No Headstone On My Grave
7) Rockin' My Life Away
8) Whole Lotta Shakin' Goin' On
9) Great Balls Of Fire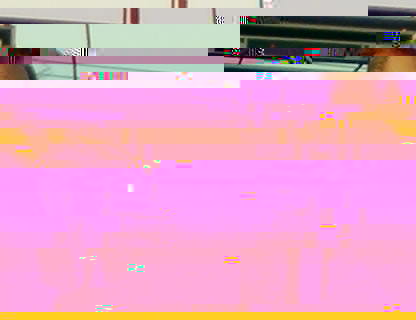 Jerry Lee Lewis in Lemoore
Picture: Joerg Basler
See Pictures section for more pictures of this show
Joerg Basler:
The show was called "3 Rock'n'Roll Hall of Famers Show" and as the announcer said: " It doesn't get any better than this." He was probably right. For a hardcore Jerry Lee Lewis fan like me, the only better thing would be a pure JLL concert, but I will get this in Divonne in October. So here it is in chronological order (for the statistics maniacs among us):

6.20pm - Start of soundcheck by the band incl. Jimmy Rip until 6.45pm
7.02pm - Start of the show with the following songs:
- Columbus Stockade Blues sung by Kenny Lovelace
- Sick & Tired by B.B.Cunningham
- Matchbox by Bill Strom
- Baby What You Want Me To Do by Kenny
.....then, it was time for the Killer...
7.15pm - Jerry started with "Drinkin' Wine Spo-Dee-O-Dee"
7.45pm - End of show

It was an outdoor event and when Jerry started playing the sun was still shining. Although it was a beautiful Californian sunset, it was to some extent a pity as apparently Jerry was the only artist where they had the green light to film the whole show and to show it on two big screens, but because of the sun, you couldn't see much. Jerry was in fine form and in a very relaxed mood. Still rather pale (they must have a terrible summer down in Mississippi......), but a very energetic piano play. At one time a lady wanted to give Jerry a rose, but she wasn't allowed to go so close to the stage and therefore a securitiy guy brought the rose to Jerry and Jerry replied to him: "YOU bringing me a rose...?" The security guy was dazzled and the Killer went on with: "Only kidding son." At another time another lady came as close as she could to the stage with a record in her hand and asked Jerry to sign it and the Killer replied: "Not during the show, but I have all the time for you after show." Of course no one was allowed to meet Jerry after the show. All in all it was a fine performance.
8.00pm - Start Little Richard
8.45pm - End
9.07pm - Start Chuck Berry
10.00pm - End

The first 15 minutes of the Little Richard concert were acceptable, but then he asked all the ugly looking housewives to come on stage, so nobody could see Little Richard any longer. At that time my wife and myself needed a break and we went out and only listened to the rest of his set and we really did not miss a lot. Based on the audience reaction although they seem to like that way. Not one single song was properly played from the start to the end (the same goes for Chuck Berry as well, the only exception being: My Ding A Ling.........). At the beginning of Little Richard's show he asked to turn up the piano just like they had it for Jerry Lee. And Richard mentioned they both are good friends and in fact they have met a couple of weeks ago in Nashville to record a song.

As for Chuck Berry I guess it is nowadays kind of a running gag to play a totally out of tune guitar and when one string broke it only went worse. To his credit I have to say, given his ages of 77, he still can put on a show, at least he would have the energy to do so, but he should bring his act together. At one time he did such a long solo together with the bass and piano player he could not remember the song afterwards, that he was playing.

Steve Montgomery:
The show last night was great!!! All three acts sounded good; Chuck was the weak link of the group last night, but still enjoyable. Jerry came on stage at 7:15, and was done at 7:50 PM. It was a short set, but there was no messing around between songs, straight down to business. The amount of time for the set is misleading because although it was short, it was an extremely solid and tight set. I didn't sense any disappointment from the crowd, they loved Jerry, and he had a great time as well. Many of the songs featured extended solos, and extended verses.

His spirits have been great at the latest shows I have seen, he seems to really be enjoying himself and having a great time. Jerry was playing a 7 ft piano, and right before he went into Great Balls of Fire, he commented that the piano was giving him a workout.