Set list:

The Band:
1) Columbus Stockade Blues (Kenny Lovelace)
2) Bye Bye Johnny (BB Cunningham)
3) Big Boss Man (Buck Hutcheson)
4) Slippin' and Slidin' (Kenny Lovelace)

Jerry:
1) Roll Over Beethoven
2) You Win Again
3) Sweet Little Sixteen
4) You Belong To Me
5) Before The Night Is Over
6) Chantilly Lace
7) She Even Woke Me Up To Say Goodbye
8) Drinkin' Wine Spo-Dee-O-Dee
9) You're The One Rose (That's Left In My Heart)
10) Mexicali Rose
11) Great Balls Of Fire
12) I don't Want To Be Lonely Tonight
13) Whole Lotta Shakin' Goin' On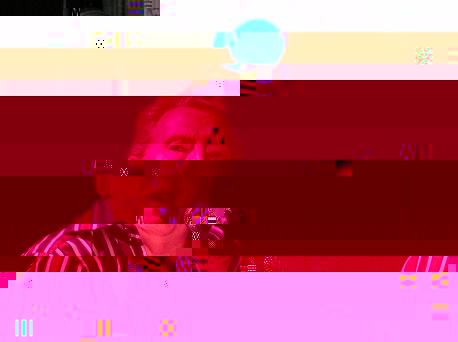 Jerry Lee Lewis at B.B. King's (April 15, 2006)
Picture: Maarten van der Tol
See Pictures section for more pictures of this show
Well, first of all, I enjoyed the show, the terrific people that I met, and the after - show at Sam's. B. B. King's, however, should apologize to Jerry and the fans for such poor sound management. They scrambled for a good half of the show to try to balance the bass, get rid of the feedback, and get the piano volume right. At one point they went through most of the mikes turning them of for a second or two at a time. If this bothered Jerry, you wouldn't have known it, except for the one comment about feedback. He seemed truly delighted with the fan response and kept right on going even when half the crew behind him were trying to solve the sound issues. The contingent from Holland (led by Niek and Maarten I believe) was the most demonstrative; they hardly ever sat down for long. I don't think most of the fans are as bugged as I am about these kinds of details.

The Killer was really listening to the crowd and the crowd took many opportunities to shout out requests. At various times he said -"Yea I might just play that if I thought I could find the key" (I didn't hear the specific request he was referring to.) ... "Now that's a real good one", as he ripped into Mexicali Rose ... He went on to say that "It's a lot faster than Gene Autry's version - that's the way I like it" and reminded us again that he got it from Gene Autry. As Kay pointed out he also said he played it "swifter" in the 50's. He teased with a few bars of GBOF early and I turned to Andrea and said "Oh darn" (true expletive substituted) because I thought he was suddenly ending the show, but he stopped after a few bars. He said something to the effect that we weren't ready for that yet because it was like making love, you had to build up to it ... you couldn't just have the payoff right away - there would be nothing left. It was a pretty good bit. He asked for Jimmy Rip by name to jump in on guitar at one point and there were a couple of guitar pieces that were pretty good although generally, to my taste, fewer guitars would have been better, at least given the sound problems. One Rose was a nice surprise - I had never heard him do this one. I loved this version.

Jerry was personable, engaged with the crowd, in pretty good voice, and played well. He talked about having a little in his voice (Kay says it's because of smoking cigars before the show) and that Sprite helped him with it although he likes Coke. He said his daddy used to use whiskey for this problem - and then he smiled that smile. I did not like the sound of the piano itself as the sound guy kept tinkering with it from the board. At one they made it almost sound like a xylophone, for a while it was too soft, and then at another point too "boomy" sounding. For the last four or five pieces it was o.k. but by then Jerry must have imposed his will and his talent on the beast and made it behave the way it should. As to the questions about shaky hands, yes his right hand was shaking when he moved it away from the keyboard to reach for his drink. The comments about how he dressed were on target - the shirt looked good. The Jeans, however, were another topic for Jerry's banter with the crowd; he commented that he couldn't get his shirt tucked in just right, that they must have shrunk or something. The best show I have ever seen of any kind was the one in Purchase NY at SUNY's performing Arts Center a few years ago where he came out in an old shirt and light windbreaker with sleeves rolled up and told us that he left his "costume" behind in the rush to leave home before thunderstorms moved in. If there was a cause and effect - I would opt for the old shirt and windbreaker! Of course, I might settle for a traveling sound man.

Niek, Elliott, and Don were just fantastic at Sam's; they all really have the Killer's music down - great pianists and vocalists - fabulous entertainment and wonderful people to talk with and hang out with too. Thanks to everyone for making us feel a part of your special group.