Set list:

1) Roll Over Beethoven
2) You Win Again
3) Sweet Little Sixteen
4) Georgia
5) Rockin' My Life Away
6) Money
7) Over The Rainbow
8) Chantilly Lace
9) CC Rider
10) Before The Night Is Over
11)No Headstone On My Grave
12) Drinkin' Wine Spo-Dee-O-Dee
13) Whole Lotta Shakin' Goin' On
14) Great Balls Of Fire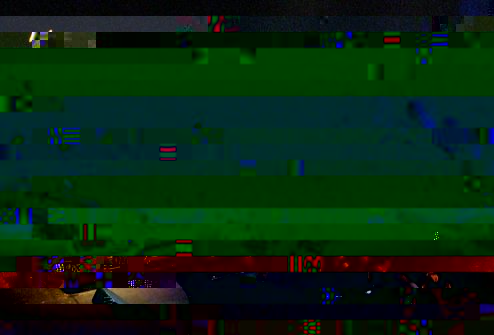 Jerry and band in Paris
Picture: Jean-Pierre Haemmerli
When we got to the club it was packed again, just like the Paradiso had been. I waded through the crowd and found a good spot about where I had been at the Paradiso. I had managed to get my camera inside, but the security was so strict I did not use it. I saw many people being hauled out of the crowd, and did not want to lose the memory card from my camera or even worse, get kicked out!!!! By the way, Bucks number both nights was a George Strait song called "The Fireman" that he had rocked up to a hot number. Robert did a nice Honey Don't and Ken did My Babe in Amsterdam and Columbus Stockade Blues in Paris. BB did a great Sick and Tired in Paris which was alot better than his Chuck Berry medley from Amsterdam.

Jerry looked better in the red shirt and blue jeans than he had in Amsterdam and he launched into his usual show opener. The crowd was very enthusiastic and although Jerry was not happy with the piano, he still played it like a maniac. The actual playing was better than two nights before, but the sound was never 100%. Still, this is rock'n'roll and we hung it in like Gunga Din anyway. Rockin' My Life Away was a lot sloppier than the previous version, though. All in all, I thought Jerry had good solid deliveries of his songs and sang well. He did mention the heat several times and also acknowledged that we had it almost as bad as him. Still, he carried out a good show which the audience appreciated by screaming and applauding. I like the way he gestures the telephone and the yappin and a yappin and a yappin during the ol Big Bopper number Chantilly Lace. I am still not sure why the goose is nekkid, but I can live with that ;-) Money was a nice surprise, a guy called for it and Jerry said that it was a nice thing to be thinking about, thought about it to himself a few seconds and launched into a very improvised version. As long as its just an occasional song, I love it when he tries out the oddball stuff. The time when we would get 4-5 unusual numbers each night is of course long gone.

Buck told me the next morning that he thought Jerry played harder and hotter in Paris than in a long time, he almost felt it was back to 1964. In Paris, Jerry also played alot more than he did in Amsterdam, so both Peter Hayman and I agreed it was one of the better overall shows for a while. No Headstone On My Grave was better in Paris than two days before, and Buck really played his heart out on that one. At some point near the end of the show, Jerry seemed slightly uncomfortable but very quickly got back into his groove and that prompted Phoebe to position herself as close to her dad as she could to be ready if he needed assistance I guess. Jerry bounced back strong and gave us one of the wildest WLSGO I have heard live, he looked almost like he did on the Steve Allen show way back when, hair flying and all. Jerry did play with his foot once to a thunderous applause and also made the sign of the devil again.

About Amsterdam and Paris:
In summing up, I must say that Jerry sounded good this time. His show was tight and the band was hotter than firecrackers. I enjoyed the sound a lot better than I did in April 1987, which still is the low point for me Killer-wise, mostly due to the poor drummer and the out of place back up vocals. I also enjoyed the shows this week more than the one I saw in Oslo in 1993. In my opinion, Jerry has found the right sound and band and a 45 minute show is about what he is capable of doing without overdoing himself. After 45 minutes of working the audience up, he leaves them hanging and begging for more. That is perfect and just the way it should be. I am afraid that if he was to do an hour or more, he would show his fatigue alot at the end and it would be sad to see. Judging from the people that have never seen him before and from the general audience reaction, he still puts on a great show! Most people that never have seen him before always think he is great.